Historically, a dip in the economy leads to retirement for many business owners, which in turn creates opportunity. A steady and consistent business that offers incredible ROI and growth potential, Meineke stands as an attractive franchise investment with an unbeatable combination of experience, brand strength and industry-leading technology.
You don't need to be a former mechanic in order to open a car care center or body shop. In fact, with the right franchise concept, your skills or background as a sophisticated investor and savvy operations professional ar
e far more important than your ability to diagnose an engine problem, and will allow you to take advantage of a largely recession-resistant segment of the economy. But what are some of the main reasons a prospective franchisee should look into the aftermarket, rather than other concepts?
Aftermarket franchising benefits when auto sales are up – or down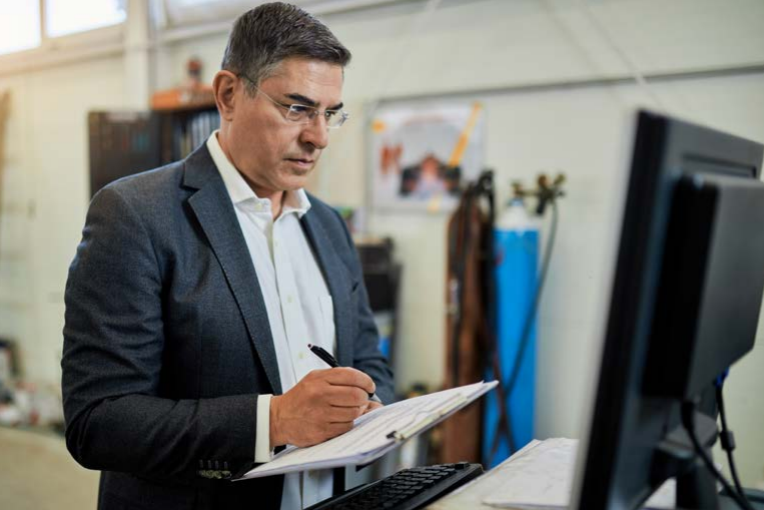 When car sales dip because Americans are keeping their cars for longer, this is often good news for aftermarket brands that provide maintenance and repair services, glass and windshield repair, body work or detailing, parts and accessories. During these recessionary times, Americans are less likely to buy brand-new vehicles and more likely to fix their existing cars. Meineke showed resiliency during the economic downturns of 2009 to 2011, and has continued to do the same in response to the ongoing COVID-19 pandemic. However, when the economy rebounds and consumers treat themselves to new cars, additional vehicles on the road means increased demand for car services, and the aftermarket industry continues to thrive. For aftermarket brands that provide maintenance and repair services, glass and windshield repair, bodywork or detailing, parts and accessories, there remains a consistent opportunity for growth and ROI.
Aftermarket franchises meet the needs of older cars 
According to industry research, the average age of cars and light trucks on the road in the U.S. is 11.8 years. Now, with more people finding comfort in car ownership than ever before, that number is expected to continue rising and will create a robust business pipeline for those in the aftermarket automotive business. With changes to consumer spending habits as a result of the pandemic in tandem with the quality and technology built into newer vehicles that increases their lifespan, the age of cars that are serviced in auto shops will continue to increase over time. While independent owners might be playing catch-up on these types of forecasts, aftermarket franchises are uniquely capable of tracking and meeting these developments in the industry, and passing on tools, tactics and insight on to franchisees.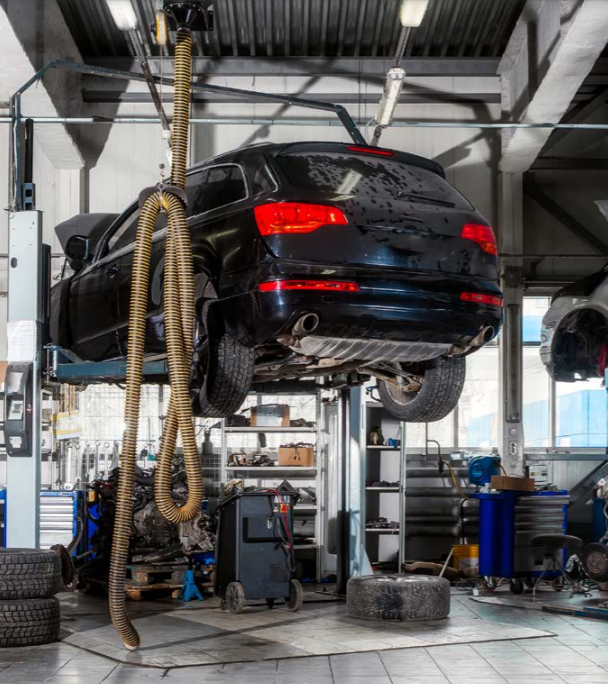 Franchises harness incredible aftermarket brand recognition and trust 
American consumers regularly report distrust and anxiety around the car repair process. Offering a trusted name and brand behind services is the key method to breaking through that anxiety and growing an existing customer base of return customers. Drivers take their cars in to the shops they trust, and a nationally recognized brand, such as Meineke, can engender loyalty and confidence for potential customers in your community. Rather than working to build up name recognition from the ground up, you'll already be starting with a brand that is readily associated with quality car care in a consumer's mind through your franchise location. In addition, by buying into an established national brand, you'll also be able to more easily access financing when investing into an aftermarket franchise.
DRIVERS TAKE THEIR CARS IN TO THE SHOPS THEY TRUST, AND A NATIONALLY RECOGNIZED BRAND, SUCH AS MEINEKE, CAN ENGENDER LOYALTY AND CONFIDENCE FOR POTENTIAL CUSTOMERS IN YOUR COMMUNITY. 

AS A FRANCHISEE, YOU DON'T NEED TO BE A CAR EXPERT TO ESTABLISH A SUCCESSFUL CAR REPAIR OR AFTERMARKET BUSINESS.
Training and support to access the latest auto technology and innovations 
As a franchisee, you don't need to be a car expert to establish a successful car repair or aftermarket business. From the start, you'll have access to industry leading training and ongoing support from the franchisor and fellow franchisees. From site selection, initial build-out, grand opening marketing and outreach, consumer marketing, IT tools, operational support and training for employees, you won't be on your own. In fact, you'll be able to rely on a national team to help you effectively launch your business, and to maintain that momentum and growth through the years. Aftermarket franchising also gives you access to a franchise system filled with owners just like you who are familiar with both the business model and the industry, and will be able to provide their own recommendations and tips on how to best leverage the strengths of the franchise to grow your business.
Many franchise concepts offer the opportunity of purchasing existing locations 
As you're investigating available franchise opportunities in the aftermarket, a location available for resale can be an excellent opportunity to take advantage of an existing profitable operation and customer base. With a resale, it may be easier to predict sales and profit, as there is already a proven track record of sales and growth for that location. For sophisticated investors, especially those looking to take over more than one existing location in a territory or market, a resale can be a clear pathway to growth, especially in a stable and expanding automotive industry like the aftermarket.
Top reasons to franchise in the automotive aftermarket: 
Robust industry growing year-over-year
Leveraging brand recognition to overcome consumer anxieties about car repair
Enjoy easier access to financing than starting your own shop from scratch
Top-tier training and support
Benefit from a proven business model
Offer more competitive pricing on services and parts to customers
ABOUT THE AUTHOR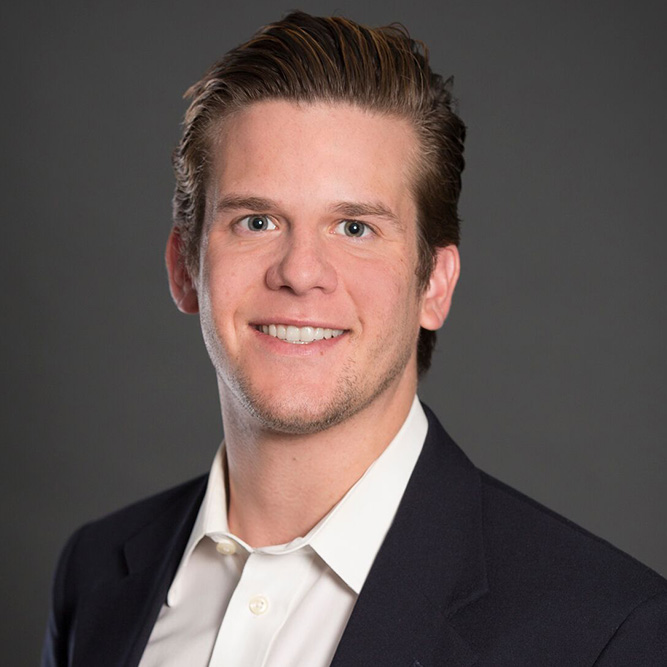 Jeff Todd is the Vice President of Development for Meineke, a member of the Driven Brands™ portfolio. Jeff joined Driven Brands in 2015 and has focused on multi-unit market development and consolidation through greenfield territory expansion, resales of existing units and acquisitions of independently owned businesses. Prior to his current role, Jeff worked in PNC's Equity Sponsor Group then transitioned to Wells Fargo's Mergers & Acquisitions group. Jeff attended the McIntire School of Commerce at the University of Virginia.